····· THE MEET-CUTE ·····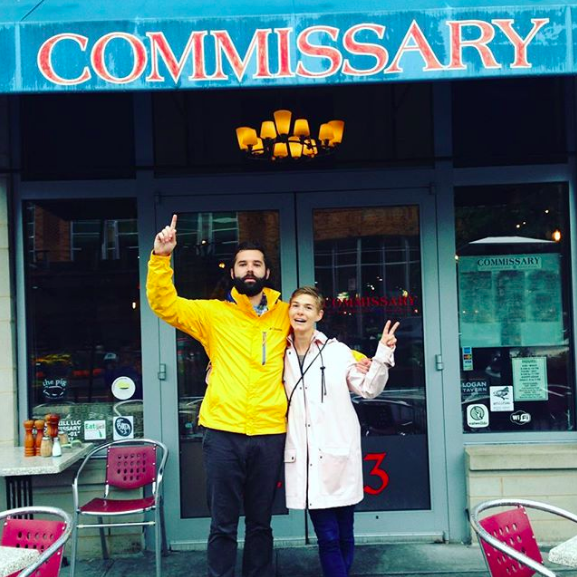 In blinding desperation, the couple had made themselves date-ably available on an app that allows one to judge others based on a few pictures and a small personal blurb. They both liked what they saw and 'connected'. Per Facebook, they shared only one mutual friend: Sam Schneidman. As fate would have it, Sam is one of Charles' favorite topics. He reached out to Lisa via text, eager to collect more highly irregular pieces of the baffling puzzle that is Sam. Moving beyond Sam stories, their text rapport blossomed like a tinder flower. Soon, they were sitting across from one another, having a few drinks and sharing the worst reuben sandwich ever made*. The rest is, as they say, his and her story.
*Seriously, never order the reuben at 'Commissary DC' in Washington D.C.
····· QUESTION POPPING ·····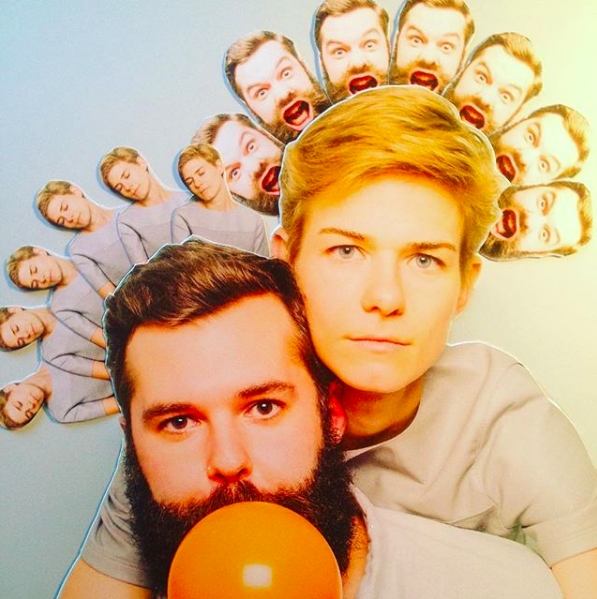 Under the guise of celebrating something else, the young, vibrant couple went out for a drink with plans for a late fancy dinner. After drinks, they returned to their carriage house, Charles claiming he had to 'get something' or something like that. Upon entering the garden, Lisa's jaw dropped. She observed a dinner table outside which had been adorned with red roses, candelabra, and dinnerwares fit for the Titanic by Charles' mother, Ann Kramer, master of elegance. At this point, had he not proposed, it would have been a cruel, cruel joke.
Upstairs in the kitchen, their mutual friend, the talented food-dude Mr.Adam Musselman, was whipping up some culinary genius. The two sat in the garden, listened to tunes that Lisa loves, more-than sipped wine (ie. got tipsy+), and dined on the delicacies. Charles took Lisa inside to show her some weird art that he had made for her*. Lisa was like, "oh, ok, I think I love it". While she ogled the masterpiece, Charles sneakily grabbed the ring.
Back in the garden, Charles spoke words of love that fell from the heavens. He then proposed. She said yes. She did not cry. Instead, she smiled and laughed and they hugged and kissed and praised one another. After the sap dried, they hopped into an uber and went to Charles' sister's house, where, unbeknownst to Lisa, their families were waiting with champagne and hugs and laughs....young love, young love...
*The above picture is the unfinished art he made for her.
····· THE HITCHING ·····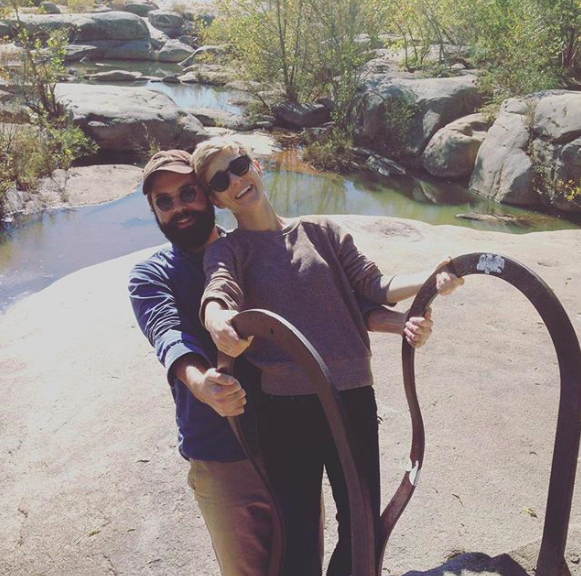 Saturday, June 2, 2018
5:00 PM
Attire: Flats encouraged.
Ceremony and Reception
Bay Breeze Farm
2553 Ocran Road, White Stone, VA, United States
Drinks, dinner, and other shenanigans to follow after the service. And, well, probably a drink or two before/during the service.